Our Services
An Overview of what we do.
Construction Advice & Consultations
---
We offer a full advice and consultation service in regards to a clients individual project and specifications. For example, if helping find/select an appropriate plot for a new build, advice on planing, what materials to use, suitable construction methods etc. For a basic overview of the new build proces, please feel free to read our " Stages Of A Build" article.
---
New Build Construction Services
---
We design, manufacture and build bespoke and pre-fabricated homes, offices, studios, classrooms, village halls, log cabins/lodges and more. It normally costs from around £2100 +VAT per m2 to £3600 +VAT per m2 for us to design, produce and project manage a new build for our clients. This depends on a number of factors but in particular the quality of materials and finish required. Please view our video for an idea on what we can offer: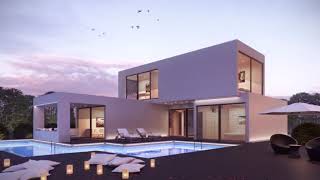 ---
Design & Estimation Services
---
Here at BTS we specialise in Bespoke design of timber frame buildings to meet our clients needs. We offer professionally designed architectural drawings for your project. This can include 3D rendered digital models to give our clients an accurate representation of a proposed projects appearance, scale and proportions.
---
Barn Conversion Service
---
Our Barn Conversion Service starts from around £2040 +VAT per m2
---
Bespoke Carpentry & Joinery Services
---
We offer a full joinery service producing anything from small windows and doors, to full complex staircases. As a rough guide, here are some prices of Recent projects as of September 2021: - x1 Hardwood (Poplar/Tulipwood) Half Winder staircase; £6,300 delivered, fitted and painted. x1 Hardwood (Sapele) Casement window @ 2000mm wide x 1490mm tall, double glazed, delevered, fitted and painted; £1901 +VAT x1 Softwood Sliding/Box Sash Window, double glazed, delivered, fitted and painted; £1926.25 - x1 Hardwood (Sapele) internal 6 paneled door, delivered fitted and painted £474;
---
Loft Conversion Services
---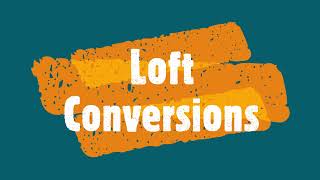 ---
Restoration & Renovation Services
---
We offer advice and qualified, skilled tradespeople to carry out repair and replacement work in all areas of construction renovations.
---
Log Cabins & Garden Buildings
---
We design and create bespoke timber framed buildings to a quality that is hard to beat. These are all made to suit our clients individual needs; We build Offices, Studios, Summer houses and so on. ​ Prices From £1,560 per square metre.
---
Pricing & Tender Service
---
From our own as well as other designers/architects plans, we can calculate an 'estimate' for your project however big or small and using any comonly used construction methods and materials.. ​ We can carry out detailed calculations to give our clients a reasonable idea of total costs involved along with our own quote for the work. Then if required we will happily put the whole job or aspects of it out to Tender, in order to give our clients the best oportunity to get the best price possible. We can manage this whole process from £250 per day and as an example, an average sized newbuild home of 70m2 usually takes 1 to 2 weeks to calculate, and set up for Tender so the process would cost approximately £2500.
---
---